There are still some high quality players left in free agency, and there are teams with holes at various positions, so naturally, each remaining player has an ideal fit. For fit, both basketball reasons (position, skills, playing style) and personal reasons (money, setting, feeling towards organization members) will be considered. Here are the best fits for the remaining players in this year's pool.
PG )
Mario Chalmers has played pretty well for a 2nd round pick. He is a two-time champion from his Miami Heat days, and he is one of the best players all-time at stealing the ball. Chalmers is a great three and D point guard, and he has both started and come off the bench. Chalmers averages 9.0 points, 3.8 assists, and 1.5 steals per game for his career on 35.8% three point shooting and in 27.3 minutes per game.
Houston could use a back-up point guard for Patrick Beverley, and Chalmers can also play off the ball with James Harden and Eric Gordon. He fits the analytical mold that general manager Daryl Morey loves, and could be acquired relatively cheaply.
Donald Sloan had a great season with Brooklyn last year, but with their acquisitions of Jeremy Lin, Greivis Vasquez, and Randy Foye, Sloan's days there are likely finished. Sloan did many things on the court last season; he scored (7.0 points per game,) assisted (4.4 per game,) and rebounded (2.8 per game) well for a back-up point guard. His shooting percentages of 44.0% from the field and 38.4% are also great marks. The fact that he was able to have a 110 offensive rating on a poor team like the Nets is impressive.
Unfortunately, these good marks get lost in the "golden age" of the point guard – especially for a 28 year old with less room to grow than his younger NBA colleagues, but Sloan would still be great insurance at guard for the Knicks. They currently feature two injury prone point guards, Derrick Rose and Brandon Jennings, who seriously struggle to shoot threes. At 6'3″ and 205 pounds, Sloan also has the size to play the two-guard, where he may just end up doing better than Sasha Vujacic and Justin Holiday.
Mo Williams is 33 years old now, and might not have as much left in the tank as when he was able to put up the unbelievable averages of 17.2 points and 6.0 assists he did with Charlotte in 2014-2015, but there is no better point guard left in the market. Williams can score with the best of them, and he does so while making threes at a high rate (37.8% career.) Despite his excellence throughout his career and even recent success, Williams saw a major reduction in his role come playoff time. The veteran only played 5.2 minutes per game in the 13 games he appeared in. Now that Williams has won a championship, it is hard to imagine that role as something ideal to him.
The Heat are in need of some back court scoring. Dwyane Wade left them in a highly covered fashion, and Joe Johnson and Luol Deng left the team as well. The team has Goran Dragic, Josh Richardson, Wayne Ellington, and Tyler Johnson in the back court, but Williams would be a definite upgrade off the bench.
SG)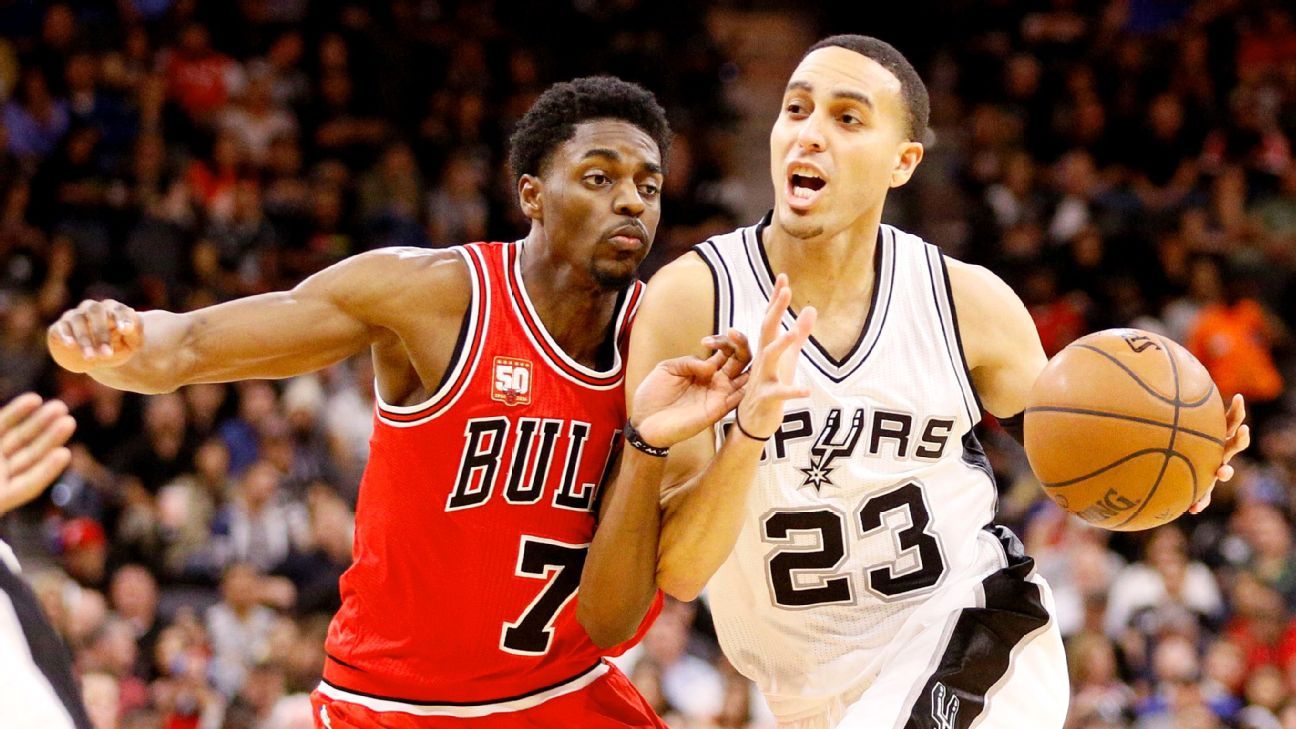 Kevin Martin is nearing the end of a great career as a pure scorer, but he can still contribute to the right team. Martin hasn't played his most efficient basketball lately, but he is 32, an age that isn't as defining as it used to be. Martin, although in a limited role, showed signs of efficiency when he shot 50% from three in the 2015-2016 playoffs. There is a place and a role for Martin in this league, he is 40th all-time in true shooting percentage, and 48th all-time in offensive rating. 6'7″ and 200 pounds is great size for a wing off the bench.
Washington seems to be the best fit. Their back-ups in the back court positions and at small forward include Trey Burke, Kelly Oubre, Marcus Thornton and Jarell Eddie. Bradley Beal has shown he's injury prone, and none of these Wizards' back-ups are good enough to start on a team with playoff aspirations. Martin has played big roles on the great 2000s Sacramento Kings teams, as well as the early 2012-2013 Thunder. If he has anything left in the tank, Washington is the place for him.
Dion Waiters has not and will not live up to being the 4th overall selection in 2012. It looked like he was on that track after he averaged 15.9 points per game on 43.3% shooting as a 22 year old in 2013-2014, but Waiters has since declined. He hasn't hit the 40% mark over a season since that year, and his scoring has declined as well. It is possible, however, that the reason for this is because he is a player who needs the ball in his hands, and he played alongside very ball dominant players like Russell Westbrook, Kevin Durant, and even Enes Kanter. Even in an uncomfortable role, however, Waiters was still able to play well in the playoffs; he averaged 8.4 key points per game off the bench, and shot 37.5% from behind the arc.
Memphis is losing Lance Stephenson, and their other wings like Tony Allen, Chandler Parsons, Jordan Adams, Vince Carter, and Troy Daniels are all either injury prone, aging, or unproven. Waiters is worth a shot.
J.R. Smith – Cleveland Cavaliers
J.R. Smith proved a lot of people wrong in 2015-2016 when he was a very key part of the Cavaliers championship team. Smith got 5.5 win shares in the regular season while shooting 40.0% from three, and then he stepped up even more in the playoffs. Smith shot 43.6% from the field and 43.0% from three in the postseason, had offensive and defensive ratings of 125 and 108, and hit a ridiculous 58.3% of his corner threes. Smith was as good of a teammate as LeBron James and Kyrie Irving could have had, and that is surprising to say considering Smith's antic filled history.
This great play from Smith wouldn't have happened on a less structured team. Smith was as much the beneficiary of playing alongside James just as much as James benefited playing with Smith. There is no reason for J.R. Smith to leave if the Cavaliers pay him reasonably.
SF)
Chase Budinger has declined since suffering his many injuries (131 out of 328 games missed past four seasons,) but he is still a player with size and shooting ability. Budinger is 6'7″ and shot 35.8% from three before this season's inefficient play in his career. He also shot an excellent 51.1% from the field with Phoenix this season.
Brooklyn has done an excellent job filling out their roster with highly criticized players, who, presumably, have a chip on their shoulder. Jeremy Lin, Brook Lopez, Randy Foye, Anthony Bennett, and others have all been labeled as not good enough. Budinger himself seems to have fallen out of much NBA relevance, and likely wants to return to being known. The Nets could use one or two more wings, especially ones that are capable of shooting, and Budinger showed he is a great shooter earlier in his career.
Gerald Green has been very inconsistent in his career, both from game to game and from season to season. Green played excellently with Phoenix for two seasons, but that tenure was sandwich in-between two horrible stints with Indiana and Miami. Through all the ups and downs, Green has managed to shoot 36.1% from three, and he is still a great athlete with two dunk contest championships in his career.
San Antonio has given chances to the likes of less potent wings like Danny Green, Gary Neal, Jonathon Simmons and others, most of whom were 2nd round picks, international unknowns, or D-League players. A player who struggles to be consistent would benefit greatly on the most consistent organization in sports.
Lance Stephenson – Boston Celtics
Lance Stephenson is at a career crossroads right now. He has not been good enough to justify big minutes and a good role on a good team, but he is too emotionally bipolar to play for the wrong team. Stephenson also struggles to make threes often, and he needs the ball in his hands to be effective. He did show enough to be attractive on the market place with 14.2 points, 4.4 rebounds, and 2.8 assists in 26.6 minutes per game on 47.4% shooting for Memphis though. So what should he do? Learn from those who did the same before him. Evan Turner was in this very scenario after a 2013-2014 season in which his identity was muddled.
Then Turner found Brad Stevens. Stevens made Turner his 6th man off the bench after Isaiah Thomas moved to the starting line-up, and Turner played well enough to net himself a four year, 70 million dollar contract with Portland. The Turner-sized hole still exists for the Celtics, as they have not acquired a point forward yet to replace Turner. Stephenson is the perfect fit.
PF)
David Lee – Portland Trailblazers
David Lee was all but done in the NBA, he was a non-shot blocking, aging, defensive liability big man in an analytics-driven sport. He should have been doomed, but he proved on the Mavericks that his high level of offense compensates for his defense. Lee averaged 17.7 points and 14.5 rebounds per 36 minutes. He had offensive and defensive ratings of 125 and 102, .237 win shares per 48 minutes, and a PER of 24.0 with the Mavericks. Those marks are leaps and bounds above league average, but it is questionable whether or not Lee could produce like this over the course of a whole season.
Portland would be the best fit for him long term. Their big men are all raw and their skill-sets are centered around athleticism. Portland could use some front court scoring – Mason Plumlee led the Blazers' bigs in scoring last season with 9.1 points per game. Lee can get 9 points in a quarter on any given night with his high level of offense.
Amare Stoudemire – Houston Rockets
It's crazy that Amare Stoudemire is still playing good basketball after all these years. Last year with Miami, Stoudemire started 36 games, had offensive and defensive ratings of 111 and 101, had a PER of 17.3, and got win shares at a rate of .150 per 48 minutes. His per game box score averages aren't what they used to be, but the efficiency is all that matters at this point of STAT's career.
Houston is a great fit for him. They need front court players after Dwight Howard left Houston, and who better than arguably the greatest Mike D'Antoni big man of all-time? Stoudemire knows D'Antoni's sets already, and thrives in the fast pace the Rockets already play with in the first place.
The fact that Mo Harkless has not gotten signed yet is shocking. Young (23,) versatile (can and has played the two through the four,) tall (6'9″,) defensively sound players get handed out bigger money than anyone. Harkless had a great year with Portland last season after being in and out of the line-up in Orlando. Harkless had 2.9 win shares off the bench (.096 per 48 minutes,) offensive and defensive ratings of 110 and 108, and he shot 57.6% on twos. Harkless became a starter for Portland in the playoffs, and averaged 16.0 points and 7.4 rebounds per 36 minutes against two high level teams like Los Angeles and Golden State.
Portland has Al-Farouq Aminu and Noah Vonleh to play Harkless' ideal role, but Sacramento does not. Matt Barnes is a similar player, but he is getting up there in age. Sacramento needs some versatility on its roster, and Harkless is a great fit on a team coached by Dave Joerger. JaMichael Green and Jon Leuer are of similar builds and somewhat similar playing styles, and if Joerger could make something of their careers, working with Harkless will be a piece of cake. Skal Labissiere and Georgios Papagiannis are going to need time to develop, Harkless is the answer at power forward for Sacramento.
C)
After being drafted 5th overall in this 2012 draft, Robinson has not lived up to the expectations at all. He has, however, given enough reason for teams to keep him in the league. Robinson puts up amazing numbers when given the minutes. Robinson has averaged 12.5 points and 11.0 rebounds in 26.2 minutes per game on 54.3% shooting in 11 games as a starter. In the five games Robinson has gotten in-between 30 and 40 minutes, Robinson has averaged 16.6 points and 12.2 rebounds in 31.5 minutes per game on 55.4% shooting with an offensive rating of 120. Robinson is still a good sized big at 6'10" and 237 pounds, and he is still young at just 25 years of age. Why any team hasn't invested more in Robinson is baffling.
Golden State can afford to. Market value for Robinson is a minimum contract, and they lost too many pieces off their bench to be picky about signing players. Jason Thompson, Mareese Speights, Andrew Bogut, and Festus Ezeli are all gone from the four and five spots last season. They lost Leandro Barbosa, Harrison Barnes, and Brandon Rush off the bench as well. The Warriors need players, and few are as efficient on a per minute scale as Robinson.
Tyler Zeller had an off year after a great 2014-2015 campaign. He averaged only 6.1 points and 3.0 rebounds, but that was only in 11.8 minutes per game. Zeller regained more form with time as 2015-2016 went on, so it is okay to think that he could return to his 2014-2015 self. In that season, Zeller had offensive and defensive ratings of 119 and 105, 6.5 win shares (.179 per 48 minutes,) a PER of 18.9, and 54.9% shooting.
That would be perfect for a back-up center on Brooklyn. The Nets signed Justin Hamilton from overseas, but Zeller is a much better and more reliable option. Besides Hamilton and Brook Lopez, the Nets have no other centers on their roster regardless.
Motiejunas is another player who's play was down from the 2014-2015 season, but his play in that season, and the fact that Motiejunas is a 7'0″ player with a three point shot and a post game is reason enough to believe he will survive in the NBA. In 2014-2015, Motiejunas started 62 games (and played 71) for the 57-25 Houston Rockets team, he averaged 12.0 points and 5.9 rebounds while shooting 50.4% and 36.8% from three.
The Pelicans need some more players, and Motiejunas is the perfect fit at center. Anthony Davis thrives in the paint, and Motiejunas' shot would be great for spacing, as well as pick and pop/roll with Jrue Holiday, Tyreke Evans, and potentially Buddy Hield. The Pelicans already have Omer Asik and Terrence Jones, who Motiejunas has experience playing with as well.